Incredible Kitchen Trick – Keep Water from Boiling Over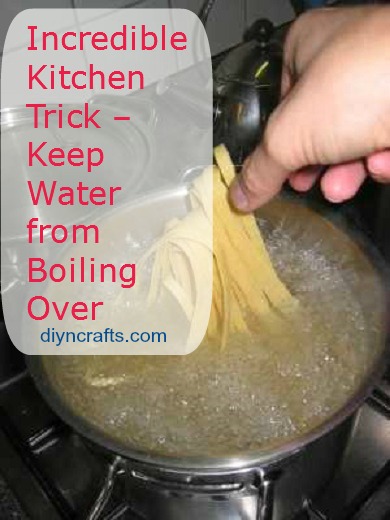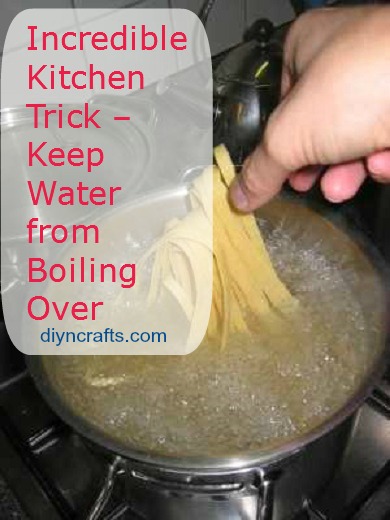 Did we say that we love cheats? Well, we do and this is a great one. I'm sure at some point you have walked out of the kitchen only to hear that horrid hissing sound of water boiling over on the stove. We've all done it and the cleanup can be rough. There is a way that you can keep water from boiling over and save yourself the aggravation of having to ensure that you get it all cleaned up when it does.
The only thing that you need, aside of course from the pot of boiling water, is a wooden spoon. If your kitchen lacks this vital item you can pick one up for around a dollar or so at any Dollar Store. They sell tons of them online as well.
You just have to keep the wooden spoon sitting on top of the pot so make sure that you get a spoon that has a relatively long handle. Then, Voila! No more messy boil overs to deal with. Photo credit: Step by Step Cook
Video Instructions